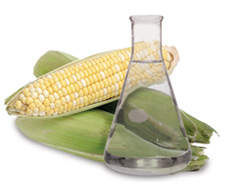 The Future Looks Bright - and Green
The face of home heating is changing. Oilheat is "going green" with the arrival of renewable, plant-based Bioheat® and ultra-low-sulfur heating oil. Oilheat-fired boilers and furnaces are integrating new technologies that raise fuel efficiency, reduce electricity consumption and integrate renewable fuels. Researchers are also working to develop co-generation systems that can generate heat and electricity from the same burner.
• Bioheat® adds a renewable component.
Oilheat is no longer a finite resource, thanks to the advent of Bioheat®. Oil made from soy beans and other U.S.-grown crops is now being mixed with petroleum Oilheat to create a fuel that burns more cleanly - and supports the U.S. agricultural economy. Bioheat, which produces more heat than standard #2 home heating oil and releases fewer particulates, can be used in a modern Oilheat system without any equipment modifications. In fact, Bioheat performs so well and so seamlessly that the American Society of Standards and Materials is poised to endorse B5 Bioheat (95 percent petroleum oil and 5 percent biodiesel) as the equivalent of Oilheat. Researchers are working to make biofuel from algae to reduce cost and avoid competition between fuel and food. There is no renewable component to extend the availability of utility gas, which is a nonrenewable fossil fuel.
• Sulfur Levels Diminish.
Some Oilheat marketers now sell ultra-low-sulfur Oilheat, and clean low-sulfur Oilheat is expected to become the industry standard within a few years.
• Cogeneration.
Researchers are developing cogeneration capabilities for Oilheat systems that will enable a burner to generate electricity and heat at the same time. Homeowners could use the electricity themselves or feed it to the power grid and reduce their electric bills. Also in the works is a self-powering system that can generate enough electricity to power itself in the event of a power outage.
• Hybrid heating.
Oilheat mixes well with other renewable fuel sources like solar and geothermal energies. Some manufacturers offer hybrid systems that integrate oil and solar for domestic hot water heating. Solar power warms the water so that little or no fuel is required to bring hot water to the desired temperature.